It's time to vote! The polls are open tomorrow (Tuesday) from 7am-8pm, and you can look up your voting location here.
Don't miss this chance. Make a plan to vote, because this local election is important.
We are voting on representatives to a commission that could update our charter–changing the very nature of how our city is governed. That means changing how city decisions are made and what kind of future is possible for us all. It's true: the winners of this election will re-write Portland's future.
So make sure to vote! And vote for candidates who share your values.
At Large: Vote Democrat
District 4: Vote Marcques Houston
District 5: Vote Ryan Lizanecz
You can look up all the candidates on our website: portlanddems.org/charter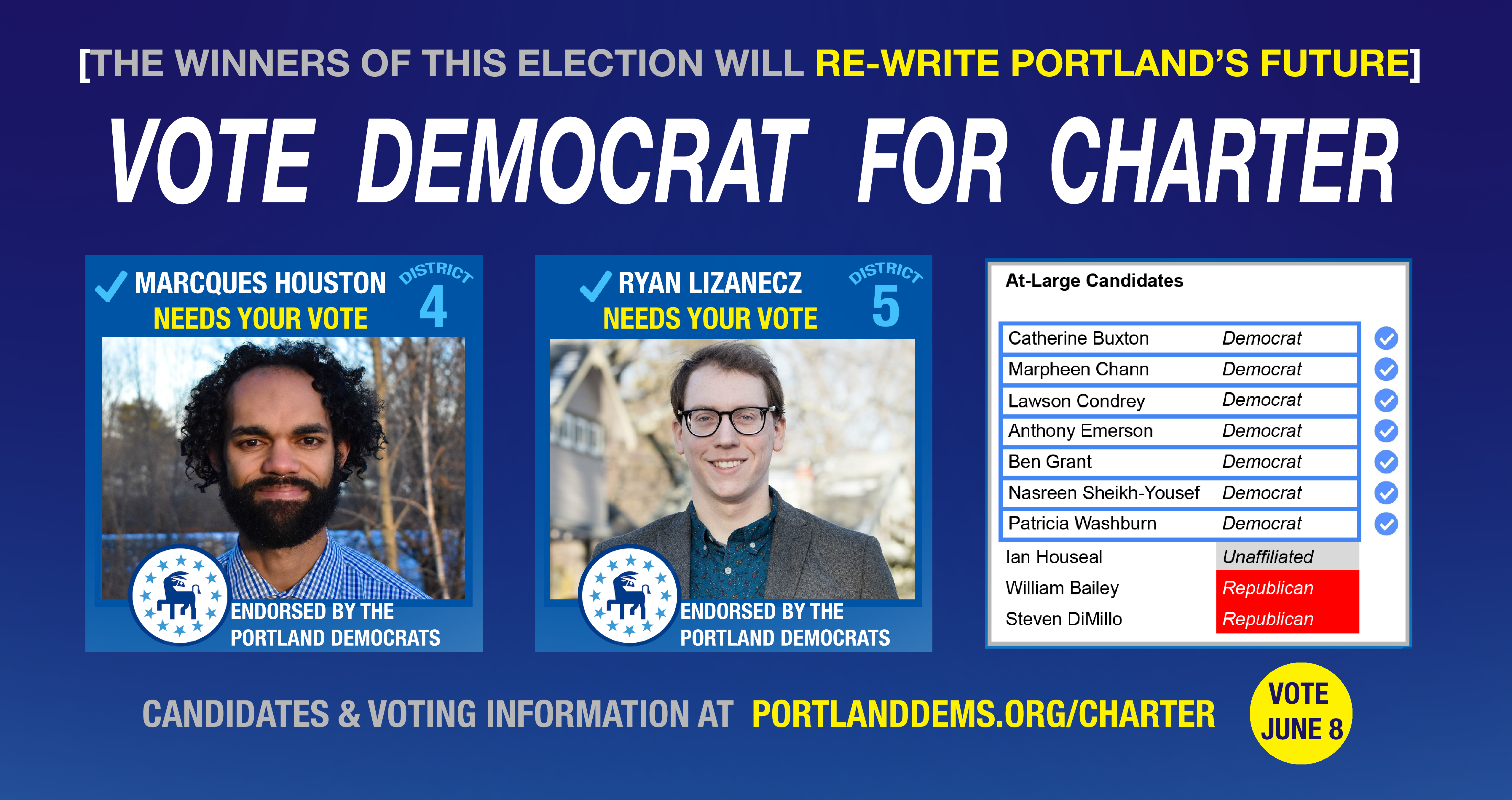 LAST CALL FOR VOLUNTEERS – Make calls tonight from 6-8pm
Help us call Democrats in Portland to encourage them to vote. Join our Zoom link here at 6pm!
---
Make a Donation to PDCC to support the work of Portland Democrats