The charter commission election here in Portland is important.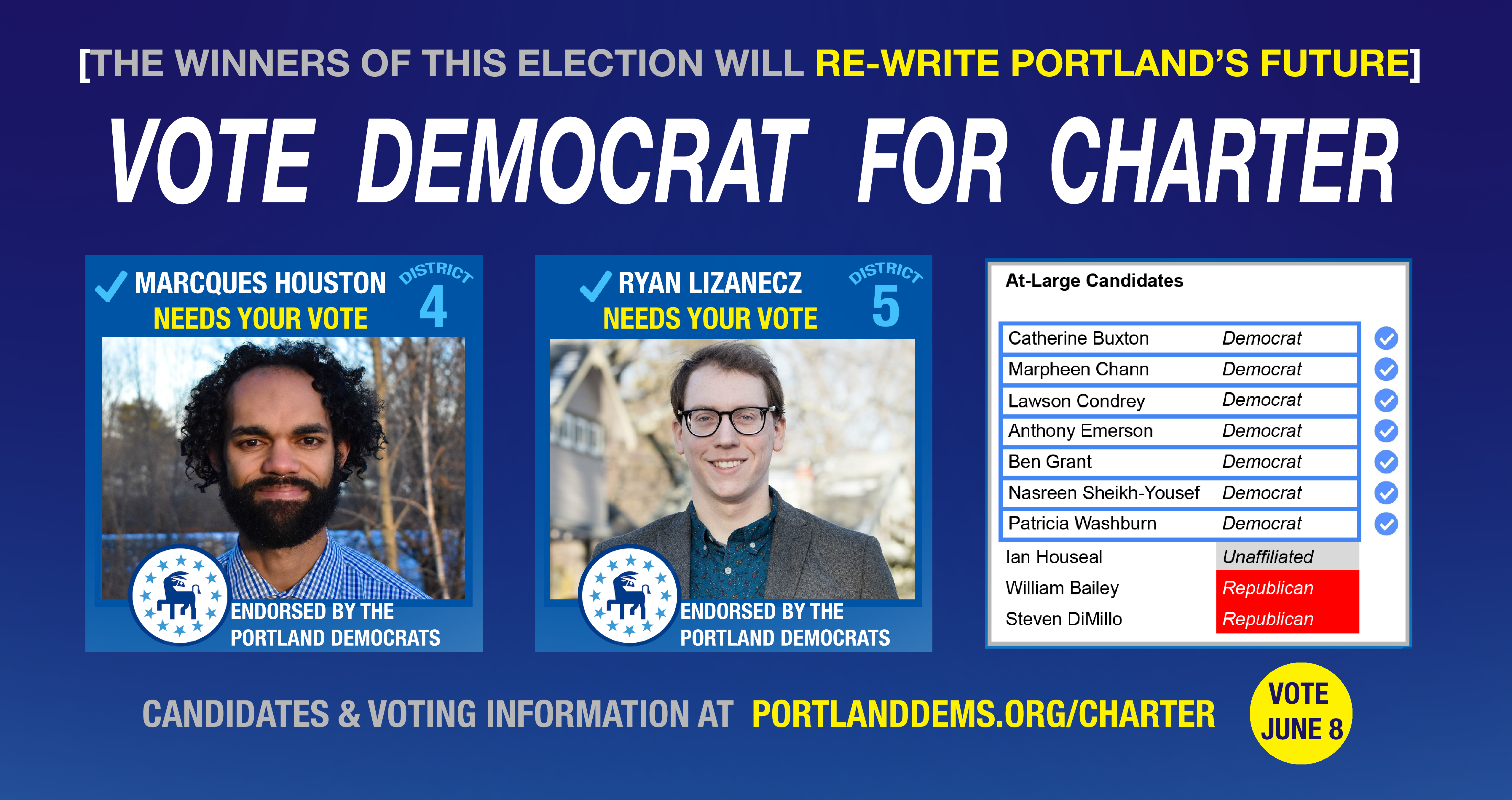 We are voting on representatives to a commission that could update our charter–changing the very nature of how our city is governed. That means changing how city decisions are made and what kind of future is possible for us all. It's true: the winners of this election will re-write Portland's future.
Will they write a future that is more democratic, or less? More transparent, or less? More just, or less?
That will be up to them, but for right now it's up to us. Before we put our future in their hands, we get to shape the Commission with our votes and our actions.
VOTES: Early voting is open and Election Day is June 8. Find candidate and voting information on our charter website, and remember: VOTE DEMOCRAT FOR CHARTER.
ACTIONS: Join the Portland Dems in reaching out to Democratic voters during our Charter Weekend of Action. We need all hands on deck – please sign up for one of these actions!
---
DONATE: Election flyers and mailings cost over a thousand dollars to produce! We need your help to make it happen. Every $10 helps us reach an additional 20 voters.
Please donate $10, $20, or whatever you can to the Portland Dems here.
---
See what they support
Visit PortlandDems.org/Charter for voting information and survey responses from all the candidates.
Make a Donation to PDCC to support the work of Portland Democrats